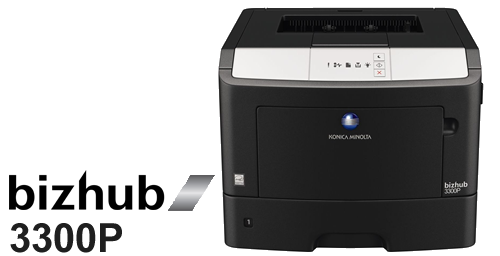 The bizhub 3300P Black & white A4 printer is small, compact and lightweight. The 3300P supports paper sizes A6 – A4 in addition to a number of custom formats for improved versatility. Comes with standard duplex printing capabilities for high performance and quality output. It can also print quickly and efficiently with a special quiet mode to reduce unwanted noise.
Making printing infrastructure work efficiently Konica Minolta's Optimized Print Services (OPS) combine consulting, hardware, software, implementation and workflow management in order to lower document spend.
Duplex Printing Intergrated duplex funtionality to reduce paper consumption.
Resolution:1200 x 1200 dpi
B&W: 35 ppm
Multifunction printing:Standard auto duplex
Max paper capacity: 850 sheets